Avoid Foreclosure and Save Your home
Don't be a victim of foreclosure… Know your for foreclosure rights
You Can Stop the Foreclosure of your United States Home!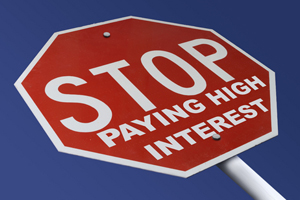 The recent housing crisis combined with the subprime mortgage crisis has increased mortgage foreclosure filings to a historic high.  The foreclosure crisis in America today is affecting many homeowners that never believed they could lose their home to foreclosure. This year alone it is expected that a million homeowners in the United States will have their home foreclosed on by their lender.  The unfortunate side of this statistic is that the majority of these homeowners simply give up not realizing the options and that help is available to them. Regardless of the reason you may be facing foreclosure; options are available!  The mortgage market is flooded with loan modification companies providing services for foreclosures prevention.
Our loan repayment programs are designed to help you to avoid foreclosure
Homeowners who are having trouble with their mortgage may be able to benefit from foreclosure prevention plans that have been set in place to help homeowners obtain a more affordable home loan payment or simply avoid the foreclosure process. A wide range of mortgage problems have brought hardship on many homeowners, but there are programs from both the Making Home Affordable Program and from lenders themselves that have been set in place to assist homeowners.
We are Your United States Foreclosure Prevention Law Firm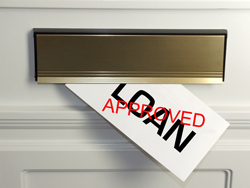 Millions of homeowners are facing these tough questions. It is imperative to align your interests with a proven foreclosure prevention company that has experience with loss and mitigation legalities that are critical to your success.  Our goal at Weissman Law Firm is to empower homeowners to deal with the foreclosure process by providing foreclosure assistance in the form of tools, resources, support and peace of mind.
Since the beginning of 2009, we have helped over hundreds of people prepare and strategically navigate through the foreclosure process intelligently and efficiently.
With our ongoing support, you will not have to face this alone!
Deed in Lieu of Foreclosure Program
In cases where homeowners simply want a more affordable home loan payment, there are traditional mortgage modification programs, principal reduction offers, and an upcoming forbearance program for unemployed homeowners that may make a mortgage more affordable for troubled homeowners. Also, homeowners who may have an underwater mortgage and owe more on their home and their home is worth, may have ways of dealing with this situation as well. Some homeowners are able to either short sell their home or participate in the deed in lieu of foreclosure program which is hoped to allow homeowners to get out of their mortgage obligations without facing the foreclosure process.
We are not limited to servicing the following locations throughout the United States:
Long Island Loan Modification, Phoenix Loan Modification, Denver Loan Modification, Louisville Loan Modification, Charlotte Loan Modification, Portland Loan Modification, Fort Worth Loan Modification, and more call to see if we can help you 866-874-9888!
Why Weissman For Loan Modification?
Weissman Law Firm are loan professionals, legal experts and a dedicated team that cares and understands you and the financial problems you are facing. We will fight to reduce your monthly mortgage payments, save your home, and provide you and your family with the peace of mind that you deserve. Our foreclosure prevention team will help you modify your loan with interest rate reductions and renegotiated terms that save you money. Our primary mission is to provide our customers with increased cash flow and reduced monthly payments from loan modifications that ensure long term financial savings. Join the hundreds of clients who have received help and relief from our services.
Don't' wait! Don't lose your home!
Call us at 866 874 988