Need a Home Loan Modification in Denver?
There Are New Government Programs Designed by Obama To Help Modify a Existing Loan in Denver
If you are late with your mortgage payments and are risking foreclosure on your house, then you need to take some steps to prevent it. Here at Weissman Law Firm P.L.L.C., we have a group of trained experts that can help you find the right solution for your financial woes. Some of the options include VA Loan Refunding, short sales, deed-in-lieu of foreclosure, repayment plans, partial claim, special forbearance, and also loan modification. Out of all of these options, loan modification is one of the best to use to help you find a plan that will work with your finances.
Denver Loan Modification
A Trust Denver Loan Modification Law Firm
Don't be a victim of foreclosure… Trust the Denver Loan Modification Experts
The best time for Loan Modification is Now!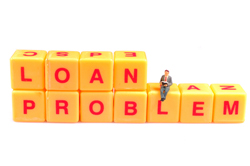 The time has never been better for consumers (who own homes) to take action and request that their loans be modified towards better terms and a lower interest rate. Moreover, with these new economic realities, a loan modification may be the only way for a homeowner to save their home. A loan modification is an agreement between you and your mortgage company to change the original terms of your mortgage—such as payment amount, length of loan, etc.
See what Government Loan Modification programs your eligible for nationwide
You may be eligible for the government's Home Affordable Modification Program (HAMP) created to help struggling homeowners. You could get a lower interest rate and lower monthly payment. When your lender agrees to adjust the terms of your mortgage, you'll have a monthly payment that you can afford. In 2009, President Obama started the Making Home Affordable (MHA) program that enables homeowners facing a hardship to modify their loan and save their home.
Several Types of Loan Modification Programs in Denver
There are several types of loan modifications; however, the one you qualify for depends on your individual situation. We have years of experience with modifications – call us today to find out the best option that works for you. Recently, a large numbers of homeowners have been trying to complete "loan workouts" or loan modifications with their current mortgage lender to lower the interest rate and improve the terms of their loan. They have learned that negotiating with the bank for a modification of their home loan can be an overwhelming process.
Modifying Loans from Major Lenders such as
Countrywide bank
 Indy Mac bank
Wells Fargo
Bank of America
WAMU
New Century
Quicken Loans
Aurora
Aegis
EMC Mortgage
CITI Mortgage
Chase Bank
and more
Your Time Shouldn't Be Wasted on Hold!
These banks are inundated with defaults and foreclosures. People just like you are having to make numerous calls, hours of time, repeated delays, transfers from one department to another, voice mails, faxes back and forth…how can you accomplish all of these things while desperately trying to live a normal life? Trying to take care of your family, trying to make a living, and trying to make ends meet…
Don't trust just any Loan Modification Company
It is imperative to align your interests with a proven foreclosure prevention company who has experience with loss and mitigation legalities that are critical to your success. If you are one of the many homeowners facing tough choices in today's economy, we understand. We know that looking for assistance with your mortgage and deciding where to go for help can be confusing and frustrating. And we're here to help.
We are not limited to servicing the following locations throughout the United States:
Long Island Loan Modification, Phoenix Loan Modification, Denver Loan Modification, Louisville Loan Modification, Charlotte Loan Modification, Portland Loan Modification, Fort Worth Loan Modification, and more call to see if we can help you 866-874-9888!
Why Weissman For Loan Modification?
Weissman Law Firm are loan professionals, legal experts and a dedicated team that cares and understands you and the financial problems you are facing. We will fight to reduce your monthly mortgage payments, save your home, and provide you and your family with the peace of mind that you deserve. Our foreclosure prevention team will help you modify your loan with interest rate reductions and renegotiated terms that save you money. Our primary mission is to provide our customers with increased cash flow and reduced monthly payments from loan modifications that ensure long term financial savings. Join the hundreds of clients who have received help and relief from our services.
Don't' wait! Don't lose your home!
Call us at 866 874 988