Our Law Firm Can Help Stop Foreclosure
We can help stop foreclosure before you lose your home… Know your for foreclosure rights
We help stop foreclosure of your United States home!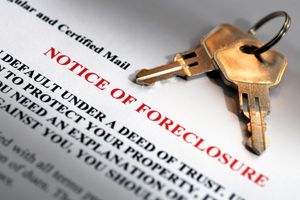 At Weissman Law firm we understand the ins and outs of foreclosure proceedings. Don't trust the possible sale of your home to amateurs! Weissman Law Firm has the experience to stop the foreclosure process of your home and get the process on track to find the right solution. At Weissman we know how to get the threatening letters and phone calls stopped. Experience is the key to successful negotiations. Don't sit and wait. Let Weissman Law firm end your foreclosure nightmare. Don't wait call us at 866 874 9888
Do not look any further, you have contacted the team that can help you stop foreclosure and save your home or stop foreclosure and sell your home fast.
We will help you stop foreclosure even if you are upside down and you owe more money than your house is worth, going through divorce, loss of job, had financial hardship that has been resolved or just fallen behind in payments. Our goal is simple; Stop foreclosure fast.
We are Your Trusted United States Law Firm to Stop The Foreclosure Process in United States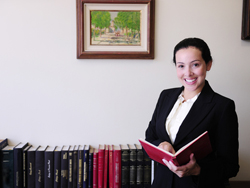 We will stop the sheriff sale and address your immediate foreclosure concerns. If you are interested in a stop foreclosure options makes financial sense, contact us now. Don't sit and wonder what your foreclosure options are. There is foreclosure help available. Do not be lured by scams, stick with the stop home foreclosure experts that are in business to assist you in making an informed decision about how to stop foreclosure and avoid bankruptcy.
Weissman Law Firm has helped stop foreclosure for hundreds of homeowners and are confident you will not find a more compassionate and hard working staff. We are concerned about you! and want to give you the best possible option for foreclosure help. There are too many lenders foreclosing on homes that can be saved from foreclosure if homeowners would only seek help with reputable companies that help stop foreclosure. Our only intention is to stop your foreclosure and if you meet our qualifications to save your home we are the experts.
We can help save your home starting with these simple steps
We are here to help stop foreclosure on your home and give you every foreclosure option available. It is very important to make an informed decision and time is critical in order to stop foreclosure. You really need to be honest with yourself about your financial situation and if you have had a hardship that is resolved and can now afford your home but not enough money to pay all of the past due, we can help save your home. In many instances we work with your lender to get you a loan modification. If you can not afford your house we can help you stop foreclosure with a short sale and sell fast. We will stop foreclosure on your home and give you all of the foreclosure options available. You need to make an informed decision about your foreclosure and leave the foreclosure processing to Weissman Law Firm.
We are not limited to servicing the following locations throughout the United States:
Long Island Loan Modification, Phoenix Loan Modification, Denver Loan Modification, Louisville Loan Modification, Charlotte Loan Modification, Portland Loan Modification, Fort Worth Loan Modification, and more call to see if we can help you 866-874-9888!
Why Weissman For Loan Modification?
Weissman Law Firm are loan professionals, legal experts and a dedicated team that cares and understands you and the financial problems you are facing. We will fight to reduce your monthly mortgage payments, save your home, and provide you and your family with the peace of mind that you deserve. Our foreclosure prevention team will help you modify your loan with interest rate reductions and renegotiated terms that save you money. Our primary mission is to provide our customers with increased cash flow and reduced monthly payments from loan modifications that ensure long term financial savings. Join the hundreds of clients who have received help and relief from our services.
Don't' wait! Don't lose your home!
Call us at 866 874 988